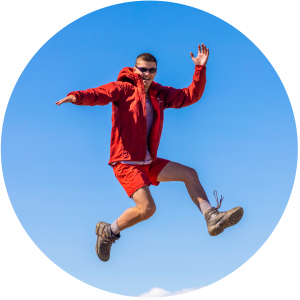 Mapping Out his Future in Teaching through the BMS
Fourth year student Colin Herrington shares how the UBC Bachelor of Media Studies program allowed him to explore over eight disciplines of media and discover a new passion for his future career in teaching middle or high school.
Drawn to BMS Through Early Passion for Photography
Colin discovered his passion for photography with his very first camera. Intrigued to test out its features, Colin taught himself how to use a camera and eventually developed his own style of documentative photography by taking portraits of people and capturing scenes of nature.
With his passion for photography and motion picture production, Colin was drawn to the UBC Bachelor of Media Studies program for its emphasis on interdisciplinary learning of over eight disciplines of media, which allowed him to study various fields of media in a small cohort-based learning environment.
At UBC, Colin was also inspired to expand his hobby into developing his own projects and portfolios. During his first year, Colin reached out to Santa J. Ono, President and Vice Chancellor of UBC, and offered to take his portrait photo. Colin remembers this as the most memorable experience at UBC. "Santa was really approachable," Colin shares.
Colin's portrait of President Ono is officially displayed in the Ridington Room at UBC, nicknamed the "Harry Potter Room" by students, next to portraits of all the UBC Presidents who came before.
Applying Newly — Learned Media Theory and Knowledge
The theoretical knowledge taught in Media Studies not only helped Colin gain a new understanding, perspective, and approach to media, he found that he could actively apply the newly learned knowledge in the classroom and beyond.
In FIPR 133, Introduction to Film and Media Production, Colin learned fundamental techniques for creating effective media presentations. He particularly enjoyed how the course was centered around applications of his learning through various filmmaking projects. The course allowed him to renew his interest in making and editing films and gain hands-on experience in the field.
Colin's experience in the Digital Photography course (VISA 241) with Professor Barrie Jones enhanced his interest in photography. In addition to his previous knowledge in photography, Colin was able to develop a better understanding of the technical aspects of using a camera. The final project in the course, where he took a series of photos of a laundry basket thrown in the air to communicate the passing of time, challenged him to think outside the box and discover an aptitude for artistic fine art photography. Colin attributes this newfound way of communicating and creation as one example of how he was encouraged and impacted by the new theoretical frameworks and ways of knowing learned in BMS.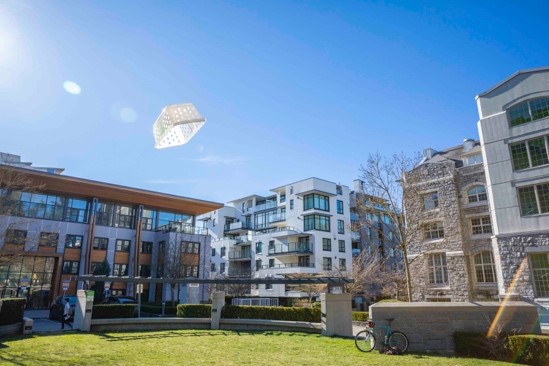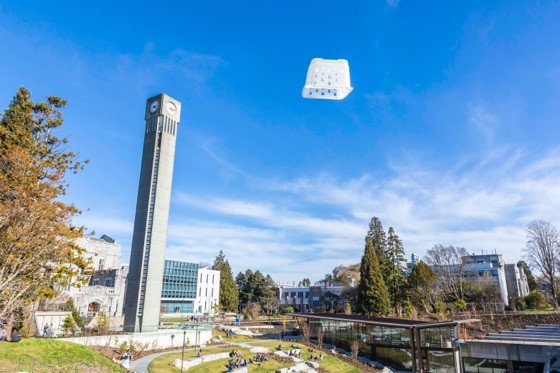 Colin particularly liked taking INFO 250, a course on Networks, Crowds, and Communities, as it taught him practical skills relating to connectivity for work, socializing, and knowledge production. The course informed Colin with skills in decision-making, marketing and social media, which taught him to present and express himself professionally and creatively.
Colin was also able to apply what he learned in the course to his extracurricular involvements. As an executive member of the UBC Men's Ultimate Team, Colin used the knowledge he learned to manage the team's social media platforms and successfully increased engagement with other students virtually.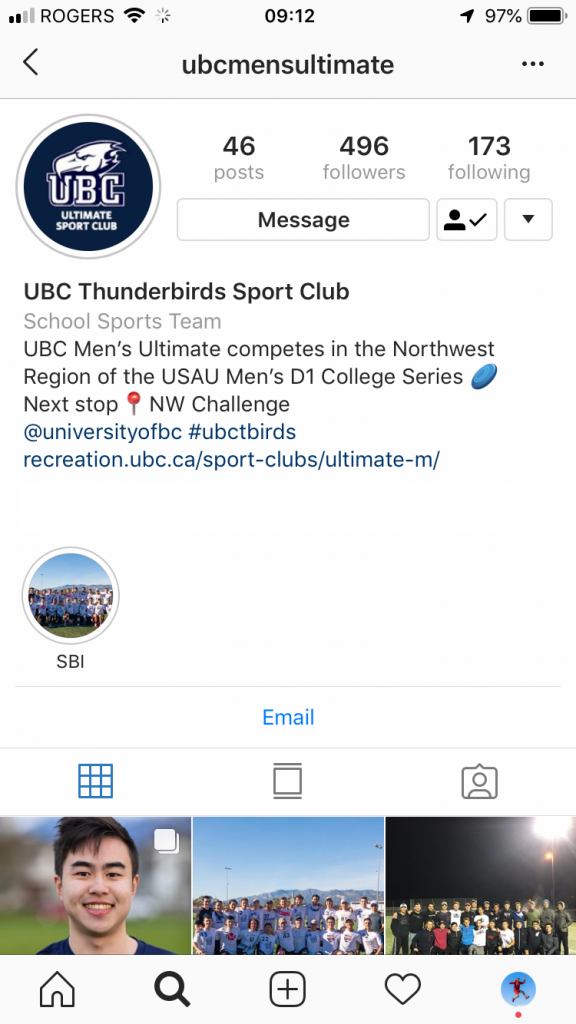 Discovering a Passion for Teaching
While exploring the diverse field of studies in the BMS, Colin not only learned the theoretical knowledge of Core Courses in Media Studies, but was also inspired by the teaching styles of his professors.
Colin's interest in education developed further since the summer of 2016, when he began working as a counselor at a summer camp and discovered his interest in teaching and working with youth. Colin plans to gain more volunteer experience in the classroom before pursuing education studies at UBC. He hopes to integrate his knowledge and passion for media studies with education and develop a unique teaching style of his own.
To view more of Colin's work, you can visit his website or social media page (@herringtoncolin).